Surveillance Systems and Web Cams
Now you can increase security and reduce liability on your property for one low cost. Monitor guests, employees, and intruders. Record live images of point-of-sale locations, guest check-in desks, entryways, vending machines, parking lots, restaurant and bar cashier stations, etc.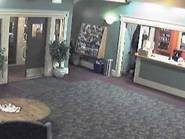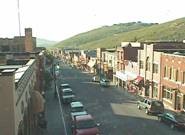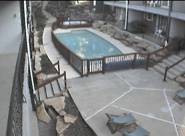 Publish live or still images on your website. E-mail a picture or video of a suspect to authorities, or share an image of a shoplifter or scam artist with other company personnel.

Digital recording and playback on a video server records continuous images for two or three weeks or more. Install one to 25 cameras, using color images or Infrared illuminated black & white for low light areas. Live images are viewable on any computer on your network or anywhere in the world.

This system is far beyond analog and tape recording based systems. No messing with tapes, no maintenance. No video sequencer, images can be selected and viewed simultaneously. Images can be selectively recorded by time, motion, and masking. Existing analog cameras can be connected to the digital recording server. Digital cameras can utilize existing network infrastructure and can be located any distance from the video server (analog cameras have a limit of 100 feet cable length).

Cost depends on number of cameras and locations. A basic system starts at $2595 and includes a video server with two analog infrared monochrome cameras (or two color cameras), basic installation, connection to your existing network, and software. Call for a site survey and a quote on an expanded system.